"Think globally, act locally"
Jacques Ellul (1912-1994)
GOA Catamaran Ecological Responsible Statement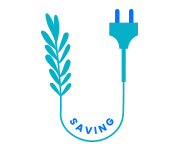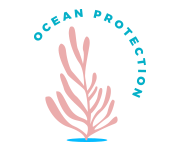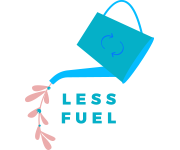 We are a company committed to the environment. Since our work is carried out in the Sea, we are very aware of our role in preserving and improving the environmental situation of the Islands of Ibiza & Formentera.
A commitment from the whole team:
The skippers and crews are aware of the day-to-day environmental impact. Their commitment in their work is our main guarantee to take care of the environment in which we work. They have been trained under the STCW in proven procedures to deal with and respond to emergencies that may have an effect on the environment.
Less fuel, better seas:
Catamarans use sailing as their main means of propulsion. We reduce the speed of the boat on routes where the wind is not enough to move us under sail and we have to use the engine, so there is less fuel consumption and therefore we can make more sustainable distances.
The sun gives us the energy we need:
We take advantage of the large number of hours of Sun using solar plates to produce electricity on board in our catamarans.
Anchorages:
We pay a lot of attention to the ANCHORAGE always casting the anchor and the chain on sandy bottoms and not on protected species such as Posidonia.
Wastewater:
We do not evacuate wastewater and sewage near the shoreline. They are emptied into the corresponding places arranged for it.
We protect marine fauna and flora:
We protect marine fauna and flora by properly disposing of the waste produced. We keep the garbage on board. We take special care that no type of waste is thrown into the sea. In our catamarans, waste is separated into different containers for recycling; Later we used the coastal facilities of the place to deposit the different on-board wastes depending on whether we have separated the plastic, organic waste, glass or paper.
Non-toxic and biodegradable soaps:
We use non-toxic and biodegradable boat soaps that have minimal impact on the marine environment and we use biodegradable eco toilet paper.
We avoid the use of plastics:
Our boats have seawater desalination plants for the production of drinking water on board. In this way we give the possibility of not having to buy bottled water from our customers and we try to avoid the consumption of plastic.
Noise pollution:
We are concerned with respecting the appropriate noise levels.
International agreement MARPOL:
We comply with the International agreement MARPOL 73/78/97.