TripAdvisor Award
We received the Travellers Choice 2020 award
Goa Catamaran receives Tripadvisor's Travellers Choice 2020 award in the attractions category.
We have been recognised as one of the best attractions in the world thanks to the good reviews received by travellers on Tripadvisor.
This award, given every year by the traveller review platform Tripadvisor, recognises those businesses with the best user reviews. Based on a full year of reviews on Tripadvisor, the winners of these awards are known for consistently receiving excellent feedback from travellers.
The good ratings received throughout 2020 put us in the top 10% of businesses worldwide for service and hospitality.
The greatest reward for the work we do is the satisfaction and enjoyment of our customers, reflected in the opinions they leave us both on Tripadvisor and on other platforms for travellers' opinions.
"The winners of the 2020 Travelers' Choice Awards should be proud of this distinguished recognition", said Kanika Soni, Chief Commercial Officer, Tripadvisor. "While it has been a challenging year for travel and hospitality, we want to celebrate the achievements of our partners. The award winners are well loved for their exceptional service and quality. Not only do they deserve to be winners, but they are also a great source of inspiration for travellers as the world begins to venture out again."
Many thanks to all of you who choose us to sail around Ibiza and Formentera on your holidays and especially to all of you who year after year count on us.
Find out what our customers think of GOA or leave us your opinion if you haven't already done so. Your opinion helps us to keep growing and improving day by day.
THANK YOU!
Do you also want an incredible experience sailing around Ibiza or Formentera?
If you have any questions or would like more information about all the day trips we organise in Goa Catamaran, please do not hesitate to call us by phone (Isabel Fiesta) or send us an email to info@goacatamaran.com
And if you want to do a different excursion, tell us what you want to do and what you want to visit and we will design an exclusive tour for you.
You may also be interested in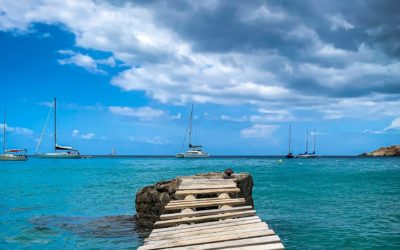 A summer destination that needs no introduction, Ibiza holds a worldwide reputation for party vibes and glitzy beach clubs. This 7-day charter itinerary sailing in and around Ibiza & Formentera is the perfect way to enjoy the authentic Spanish side to the island...
Restaurants in Formentera is a post elaborated from the experience and point of view of GOA and its clients where we want to share with you a complete guide of the restaurants where you can eat well in Formentera. As in our guide of Restaurants in Ibiza coast, the...
Ibiza best restaurants GUIDE 2022. A complete guide to the best restaurants in the north, south, east and west of ibiza.
Want to hire a catamaran? Contact with GOA
For your information: The data from this form will only be used to contact you because you have contacted GOA. Your personal data will never be used for any subsequent advertising campaign or passed on to any third party as stated in our privacy policy.